A cost effective Roll Grinder plus Groover
The RGP Series is an advanced roll grinder specifically designed for the efficient Grinding of all roll profiles Plus the light duty Grooving of simple patterned rolls at a very affordable price.
Available in length capacities from 2m to 6m, The RGP series can automatically complete grinding and simple profile grooving without moving product from machine to machine. High speed grinding plus grooving heads are front and rear mounted on a single cross slide allowing fast and accurate progression between operations without disturbing the work piece.
ADVANCED FEATURES
A mist coolant system keeps grinding surface cool and reduces dust keeping machine clean while dust extraction is fitted both at front and rear of the machine.
A hydraulically powered quill movement enables rapid and effortless loading and unloading of large components. The RGP is available in length configurations from 2m to 6m.
A choice of tungsten carbide grinding wheel, stone, or vitrified grinding wheel of up to 800mm (31.5 inch) in diameter can be fitted on the spindle.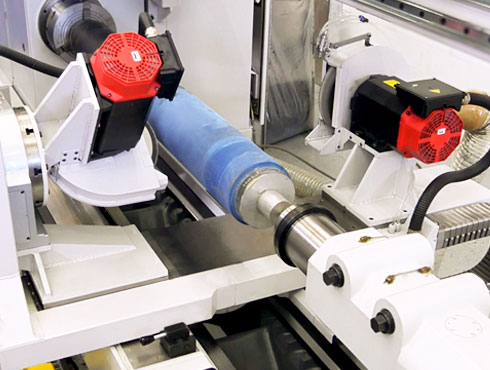 For more complex groove profile requirements, HNC recommend the
RGD series
of Duplex grinders which offer greater versatility and the ability to program more complex profiles.
Duplex Grinding & Grooving products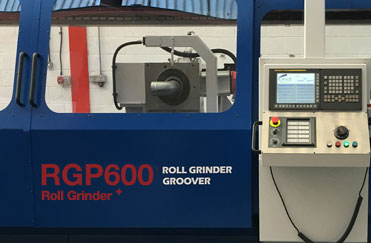 RGP600 Series Grinder & Groover
A cost effective Grinder plus Groover suitable for rolls up to 600mm diameter and lengths up to 6m.
Specifications »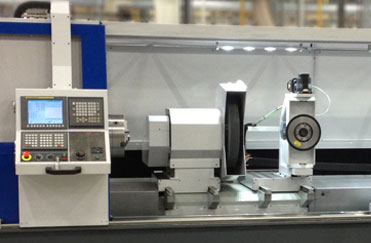 RGD Series Duplex Grinder & Groovers
RGD Series Duplex Grinders & Groovers offer a turnkey 'Load Once' solution to production of complex rollers.
read more