GLOBAL SUPPORT
HNC embrace a simple and long established idea. If products are properly engineered and solidly built then they will, if properly maintained, be reliable and productive for the life of the machines. For the rare times when things do go wrong, HNC engineers are available either remotely via HNC connect, or physically on-site to take care of any problem. HNC also supports your machine with upgrades, enhancements and individual help and advice.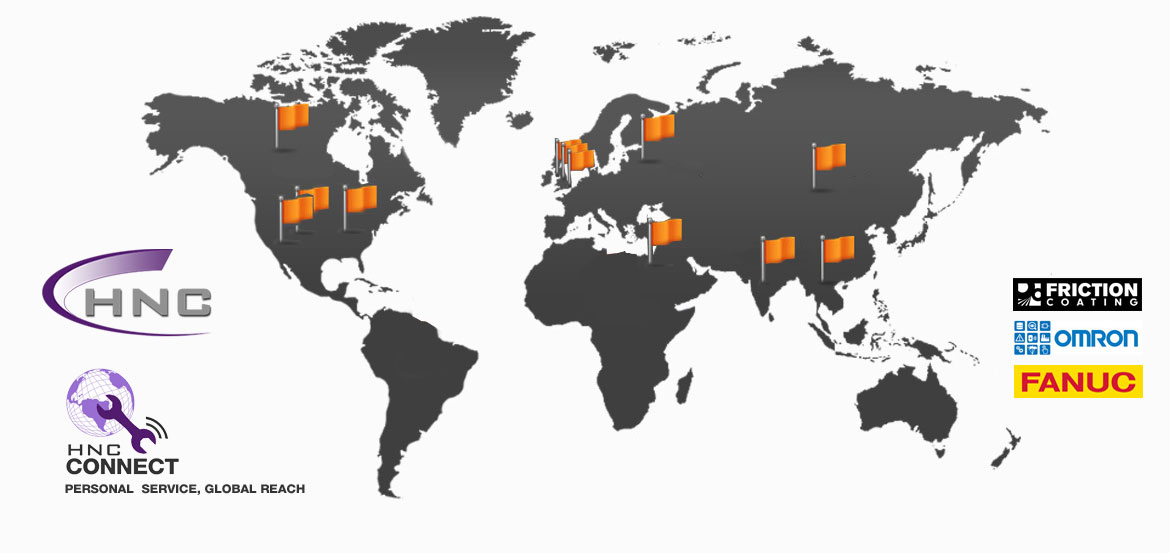 Worldwide
Halifax Numerical Controls Ltd
Holmfield Works, Shay Lane
Halifax, West Yorkshire
HX3 6RS United Kingdom



Telephone:



Intl: +44 1422 360607


UK: 01422 360607
USA Representation
Friction Coating Inc
44833 Centre Court
Clinton Township, MI 48038
USA



Telephone:

(866) 817-0205
HNC CONNECT
HNC Connect enabled machines link to an HNC engineer via a secure network from anywhere in the world. Unique to HNC, machine functions can be monitored, diagnosed & corrected or updated.
HNC Connect is like having your own HNC engineer on-site!