Advanced Automatic Roll Grooving Machines
The GV Series of Automatic Grooving Machines are supplied complete with a full range of industry standard grooving patterns. Extremely simple to use via the touch screen control panel, production profiles can be recalled from memory or quickly loaded from a bar code reader. Operator training requirements are minimal as the production cycle is fully automatic; fast, accurate and of consistently high quality, first time and every time.
Groovers than can also Grind
Although the primary function of the GV series is roll grooving, they can also be utilised for light duty roll grinding. By setting the grooving wheel in the vertical position, the integrated controls can grind standard roll profiles followed automatically by the groove patterning.
As with all HNC's machines, the GV series can easily be switched between sixteen different languages. Each machine comes complete with an interlocked guarding system, dual check safety systems and dust extraction tubes.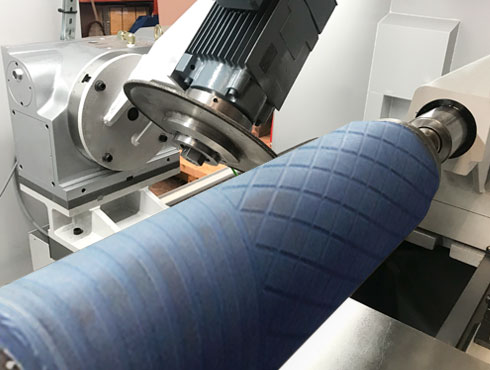 GV SERIES RANGE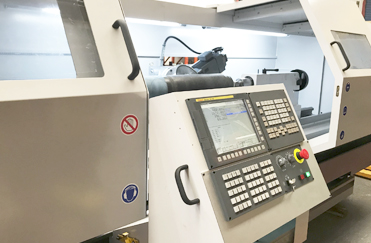 Advanced Automatic Grooving of Rollers to 300mm in Diameter and lengths up to 6m
Specification Sheet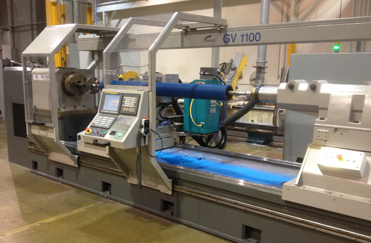 Advanced Automatic Grooving of Rollers to 1100mm in Diameter and lengths up to 6m
Specification Sheet