The Most advanced Roll Grinders in the World
The RGD Series of Automatic Duplex Roll Grinders, fitted with a Fanuc CNC are the most versatile machines available. With automatic grinding, grooving, or finishing on one machine, processes can be completed without moving product from machine to machine. This optimisation of your workflow results in even greater efficiencies.
Automatic Operation
HNC machines come with pre-programmed industry standard roll profiles which are easily selected from the list on the touch screen. The selected profile is then displayed graphically with dimensions. Dimensions can easily be altered by keying in the new dimension.
RGD Series machines can be custom built from a choice of head options:

High speed Grinding (5800 rpm, 350mm tungsten carbide wheel, 8KW)
High speed Grooving (5800 rpm, 350mm tungsten carbide wheel, 5KW)
Large Grinding head (1400 rpm, 750mm vitrified wheel, 15 KW)
Thermo Cutter
Polishing Attachment
Linishing Attachment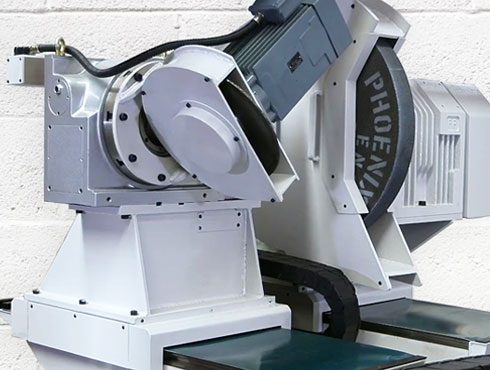 The RGD Series is currently in production as RGD600 and RGD1100 but is readily available to individual customer specifications.
products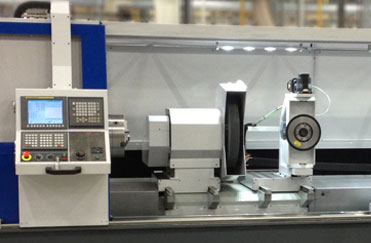 A mid-sized Duplex Grinder for fast manufacture of premium quality rolls up to 600 mm diameter.

Specifications »
A large Duplex Grinder for manufacture of complex premium quality rolls up to 1100 mm diameter.
Specifications »