Introducing the HNC HotBlade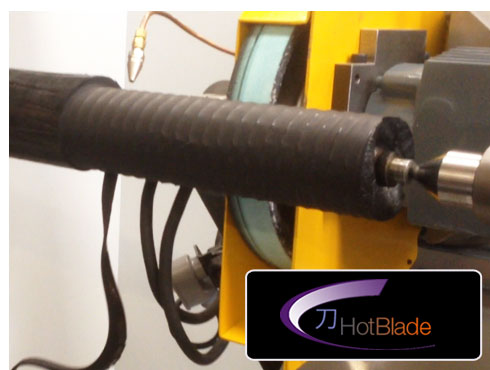 HNC's thermal cutting technology, developed in partnership with Friction Coating (USA) is world leading technology that extends what is achievable in roll grooving. It is now possible to specify the shape of the groove as well as its pattern profile on the roll.
Accurate advanced profiles are achieved by the use of rigid and stable cutting blades. Designed especially for the roller manufacturing industry, each blade is specifically engineered to retain its shape and offer a defined cutting edge throughout a long lasting tool life.
The ability to use bespoke thermal cutting blades in different shapes and sizes, allows unprecedented flexibility of groove shaping. Groove wall profiles, groove angles and groove radius parameters can be specified for advanced high performance rolls. Blade positioning, feed, and retraction is all handled under HNC control.
HNC Advanced HotBlade heads are integrated with the HNC control systems. Advanced and complex profiling for almost any grooved roll is possible for both rubber and polyurethane materials. HNC HotBlades are extremely durable and dust-free in operation. Heating is specifically concentrated on the cutting edge, thus ensuring minimal thermal shock or distortion of the elastomer.
HNC HotBlade technology can be specified for each series of HNC machines.
HotBlade Features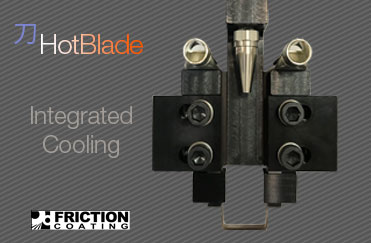 Integrated Cooling
Cooling nozzles are integrated within the precision engineered cutting head for superior temperature control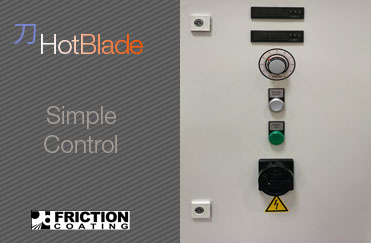 RG300 Series
Standard temperature controllers are compact and simple. Advanced custom controls can be machine integrated for specialist applications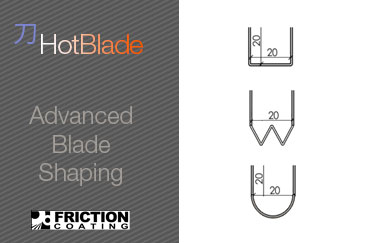 Blade Shape
HotBlades are available in a number of standard blade shapes. Advanced custom shapes can be manufactured for specialist applications.